Hi guys
Time for something a bit different. Maybe a distraction...who knows
Here is a video of a presentation that me and 9 other classmates made a few weeks ago...My suggestion is to put the volume on mute because the member who uploaded it bless him seems to have used all the stock YouTube songs in one go.
https://www.youtube.com/watch?v=3AdsYnsv1Ek
" onclick="window.open(this.href);return false;
Three weeks ago us students were randomly divided up into 7 groups of 10 people each, we were given a task. Conceptual design a new airliner of the following specifications:
- 200 passengers
- Mach 0.7-0.85 (460-560mph at airliner altitudes)
- Cruise altitude of 35,000ft or higher
- Improved passenger experience
- 'Off the shelf' engine (no silly fancy propulsion concepts)
- Service entry 2032
The catch? We had a week to design it and present it. We wanted the impossible: Far improved passenger comfort, capacity to operate out of small airports and a cruise speed higher than what was asked for (629mph).
Aircraft features are:
- Small size so it can legally operate out of airports competitors cannot
- Forward swept wings and canards which retract into the fuselage at cruise or minimum drag
- Engines half-buried into the fuselage above the wing and behind the passengers to heavily reduce noise for people in the plane and on the ground
- 38inch pitch as standard (20% more legroom)
- Carry on baggage is kept with each passenger in under seat lockers not overhead bins
For those who wouldn't like to view the presentation, here's what the aircraft looked like in the end: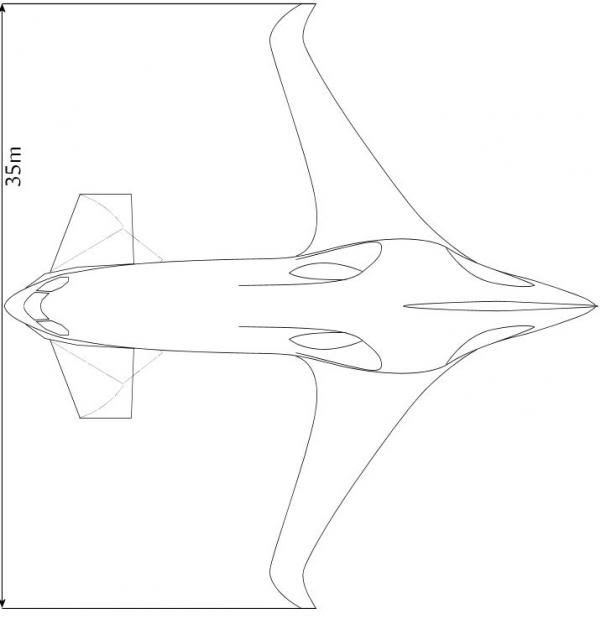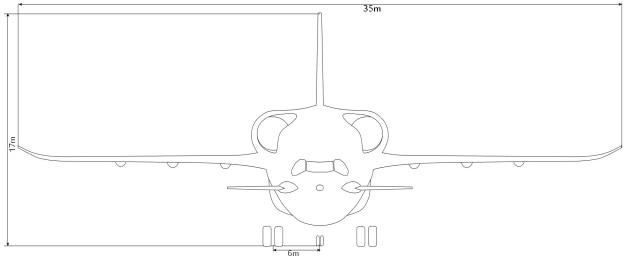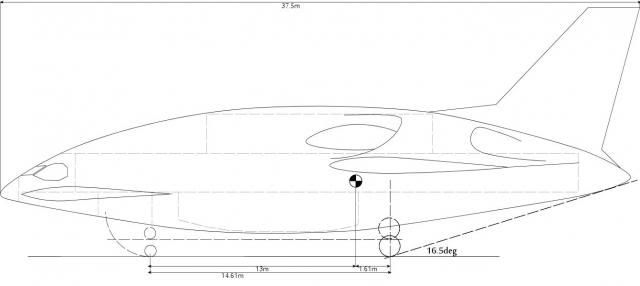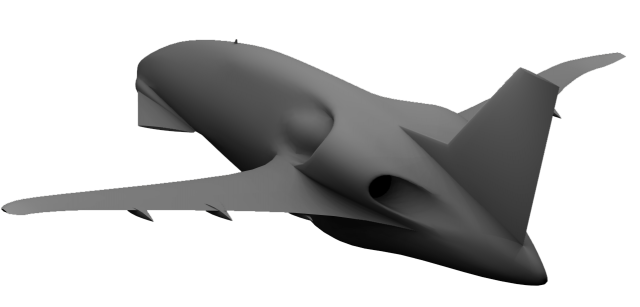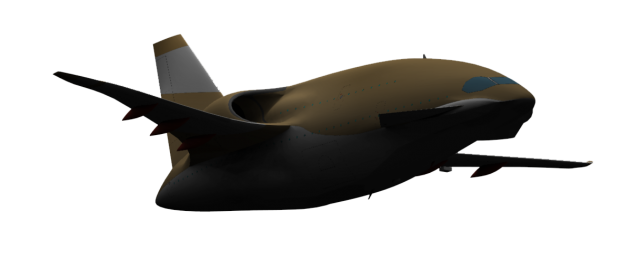 Disadvantages? Well to fit passengers in at 38in pitch as standard and to meet the much more stringent requirements on aircraft size at smaller airports we were limited to a total length of 37m (15% less)...so we were trying to cram in more passengers in a shorter space, so that meant it had to be a double deck aircraft. It also had to go fast which meant we needed an unconventional body...that means no passenger windows, I personally am not fond of that but we saw no other option if the plane was to ever fly. To compensate we fitted cameras to the outside of the aircraft and projected the pictures to the inner skin of the cabin to allow for one continuous view which is far bigger than a real window could ever be for structural reasons.
Why am I showing this? Well, as I became responsible or the overall packaging of the aircraft I used Truespace for it, it's not the most conventional engineering tool but it allowed us to visualize the aircraft much quicker than with any other program or tool we had available...and believe me I spent a
more time than I really should have
time trying to make the aircraft look less fat. We had a very long night the final night (5am) trying to zone in on our performance figures which all changed the geometry of the aircraft. We were presenting just 6hrs later...at that point it pretty much became a speed modelling challenge, so it's safe to say that all the ones I took part in back on the old cali-forums have weirdly come to aid me in my (6) hours of need.
Off now to get some sleep, we have a design review of our
major
aircraft design project
Think of me forever stuck in meetings and presentations