So, landing gear.
Good design practice says the wheels on a tail dragger should be about 10-15deg in front of the centre of gravity, if wing mounted then in between the two main spars that run along it. Calcs also say that for a carrier-based aircraft of this weight the damping strut needs to depress about 0.45m.
So the wheel ends up here: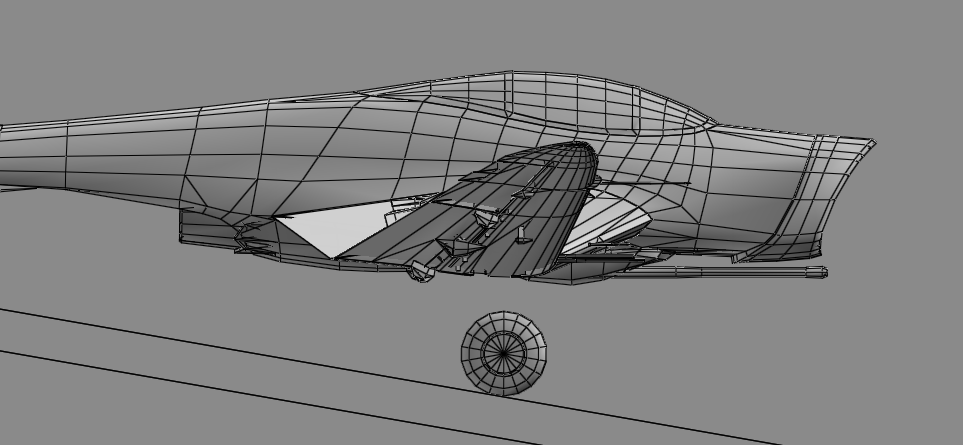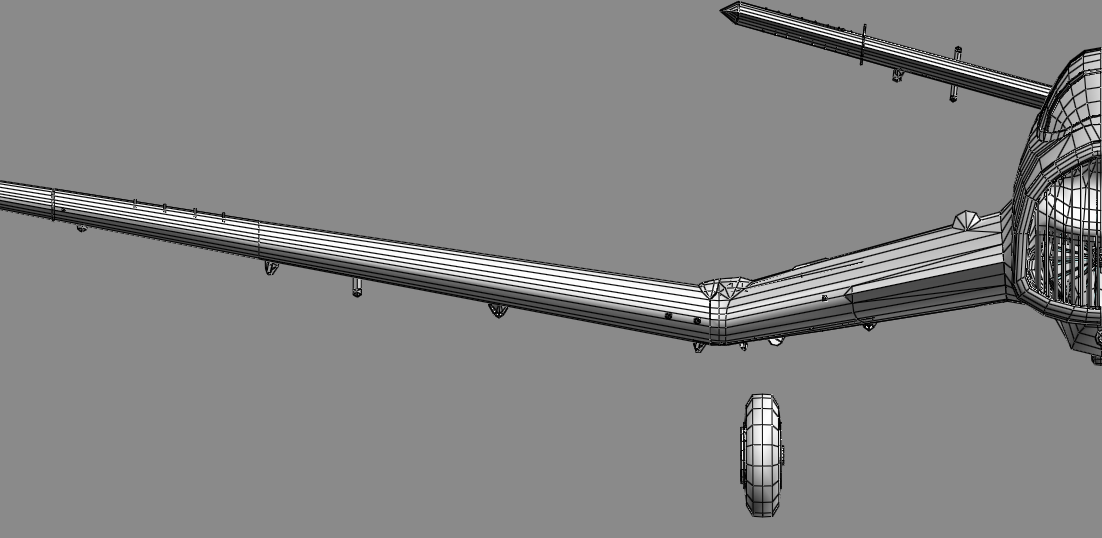 Making the tire as fat as i possibly could, the basic strut looks like this: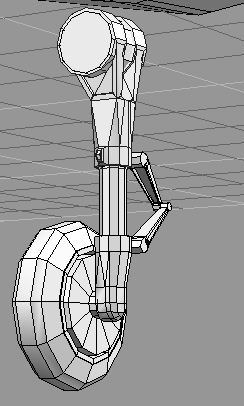 Locking mechanism (left) and retraction hydraulic (right)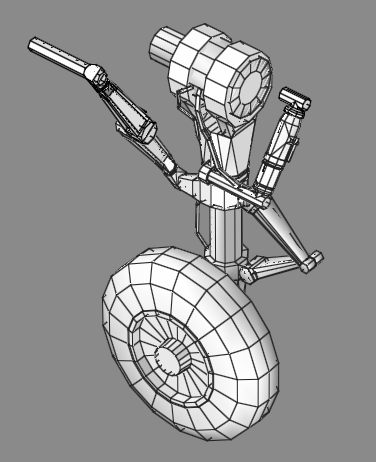 Then we add the doors. Inside door is powered, the other two are physically driven by the wheel itself.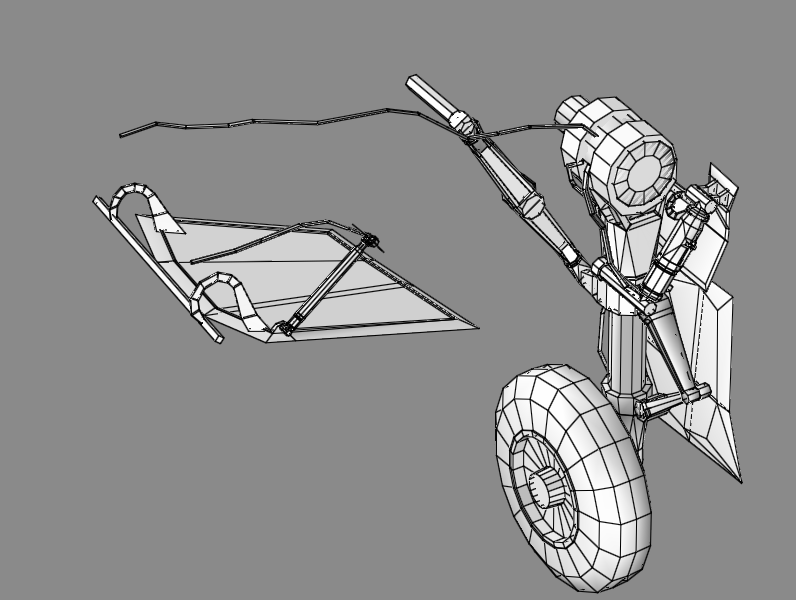 And then we get the wheel well, prior to unused polygon cull...what a mess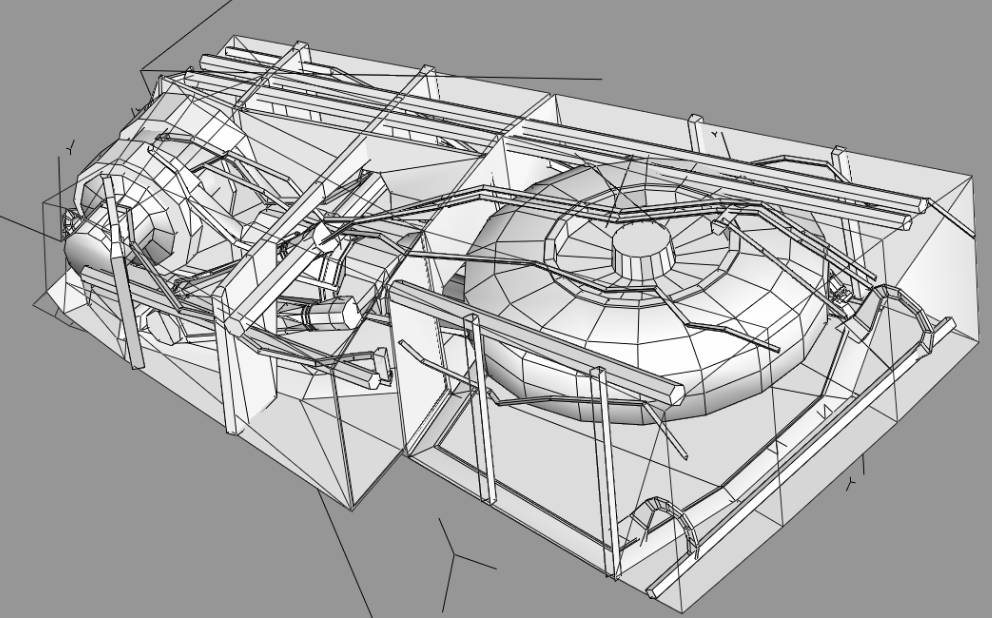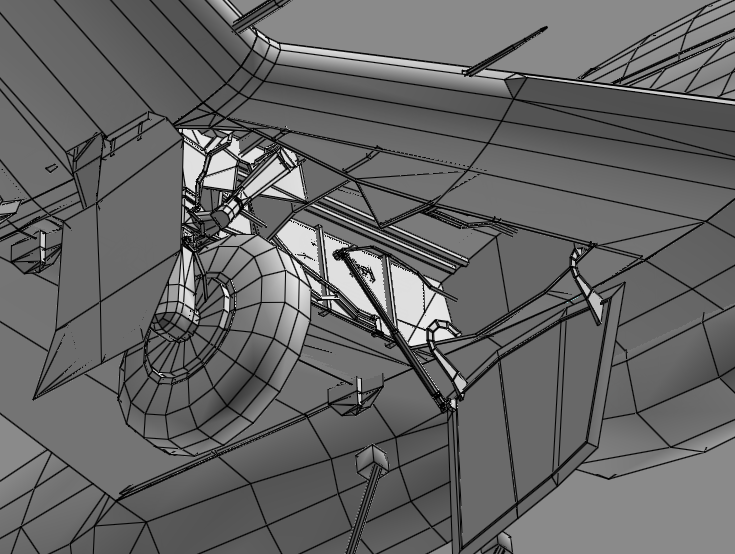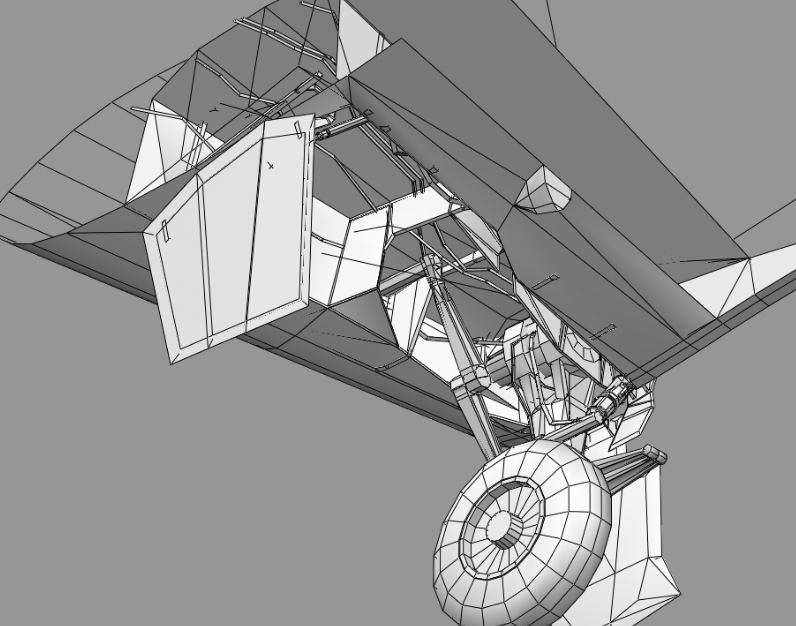 And tl;dr, an animation of it. All in all about 2.4k polys per wheel and bay but in-game we'd just remove anything hidden when the wheels are up regardless, I suspect I can ditch a good few hundred faces just on cleanup.